Çizgi Teknoloji has been awarded one of a limited number of licenses to produce the NASA-JPL VITAL COVID-19 Ventilator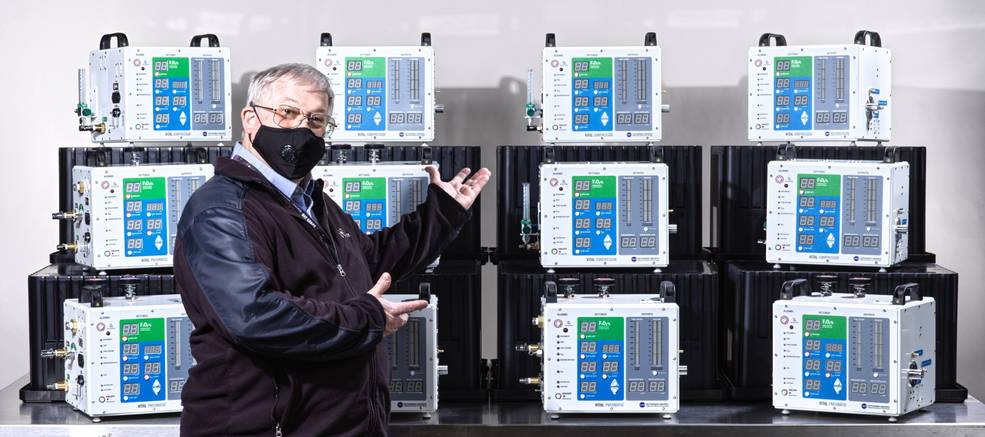 09/06/2020
As Çizgi Teknoloji, another valuable first has been added to our quarter-century experience in R&D and production already marked by many firsts and successes.
We are proud to announce that Çizgi Teknoloji has been awarded one of a limited number of licenses to commercialize the NASA's Jet Propulsion Laboratory VITAL Ventilator.
Çizgi Teknoloji is one of just 28 companies selected out of 100 applicants by NASA's Jet Propulsion Laboratory in Southern California to commercialize the VITAL (Ventilator Intervention Technology Accessible Locally) in order to meet the demand for breathing devices in the USA and many other countries due to COVID-19 through fast and effective local production.
Licensed by California Institute of Technology (Caltech), which operates Jet Propulsion Laboratory (JPL) for NASA, and approved by the American FDA (Food and Drug Administration) the VITAL ventilator prototype is designed in 37 days, using fewer parts than a traditional ventilator for low cost and quick manufacturing. Then were offered to manufacturers via a registration process to quickly release the product to market.
Thanks to our engineering studies in advanced technology, ability to produce medical devices, production capability and innovative product development expertise, which has been evaluated and recognized by NASA, Çizgi Teknoloji is one of the 28 companies to fight against COVID-19.
For more information; https://medeng.jpl.nasa.gov/covid-19/ventilator/registration/